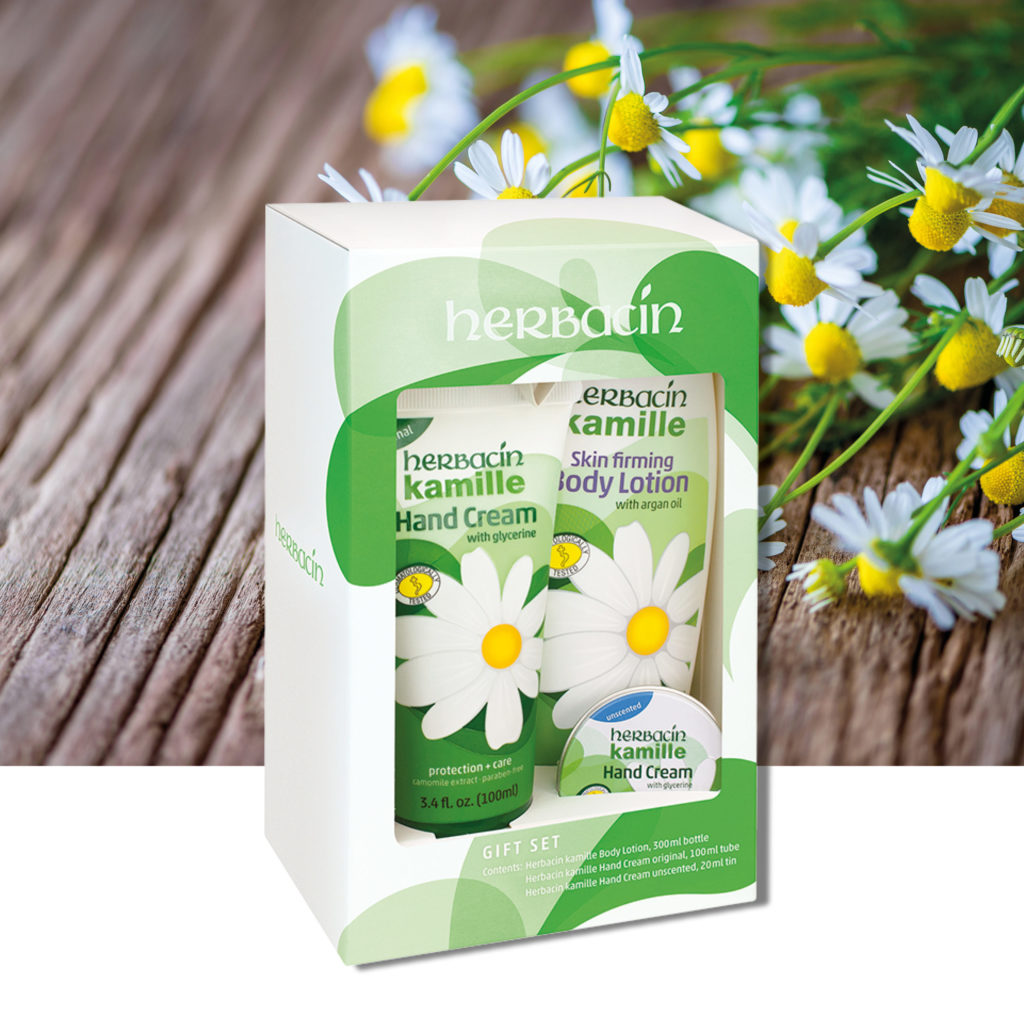 Herbacin Gift set
The ideal gift for others or yourself – the Herbacin Gift Set provides all-around skin protection.
The Herbacin Gift Set includes:
Pampers stressed and mature skin with an improved formula of regenerating argan oil, aloe vera, camomile extracts and skin-active vitamins. Herbacin kamille Body Lotion leaves your skin feeling tighter and firmer, balanced and more beautiful.
Herbacin kamille Hand cream original with pre- and after-work-protection. Our classic with its proven triple action formula acts as an invisible glove!
Our handy pocket-sized Herbacin kamille Hand Cream unscented for protection and care with triple action in an unscented hypo-allergenic formula.
contains camomile blossom extract
no parabens
no mineral oils
no animal ingredients
no synthetic colors