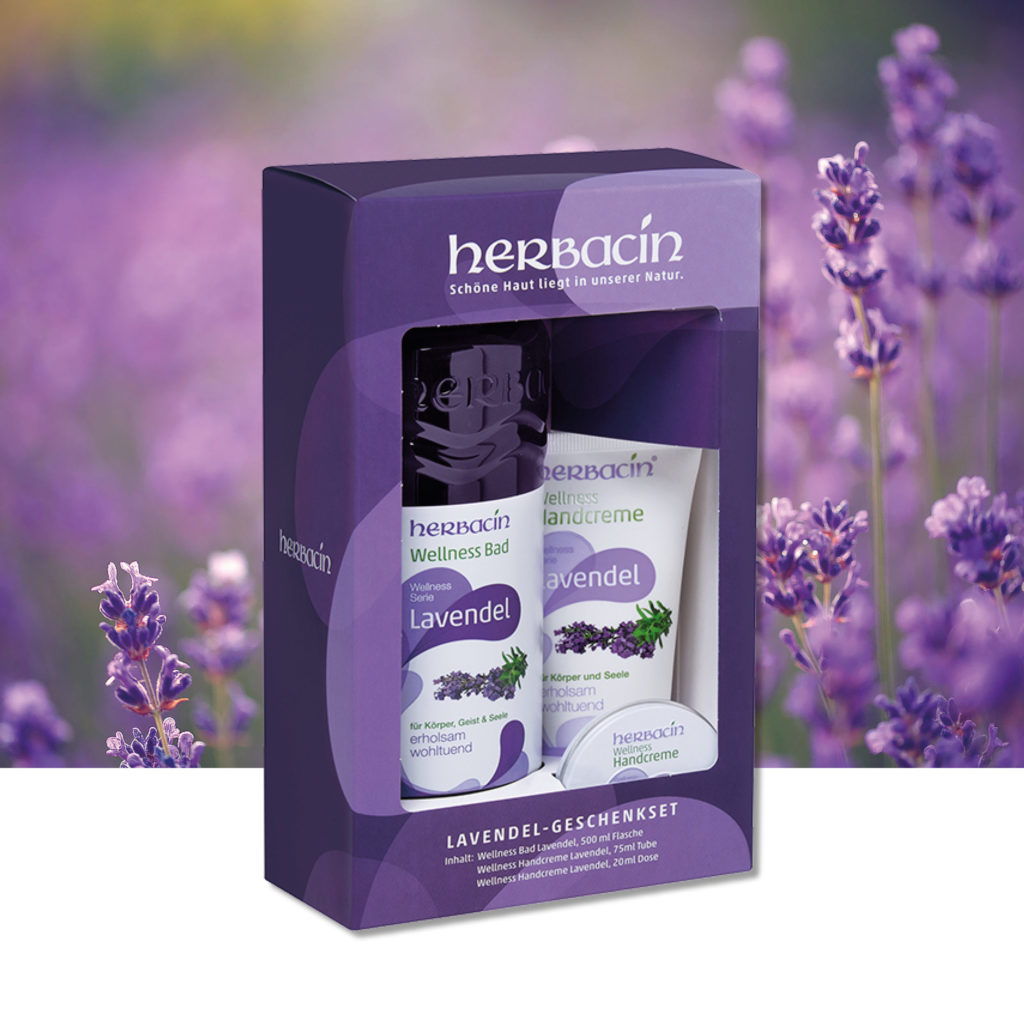 Herbacin Lavender Gift Set
Lavender has been known as a healing plant for centuries. The essential oils obtained from its blossoms and leaves have a firm place in modern aromatherapy to this day. The Herbacin Lavender Gift Set is a mildly aromatic anti-stress program for body and hands, and the perfect gift for yourself or someone special to you.
The Herbacin Lavender-Gift Set includes:
Herbacin Wellness Hand Cream Lavender combines pleasantly fragranced skin protection, intensive care and regeneration in one product. Rough, dry, hard-working hands are provided with long-lasting moisture that instantly leaves them feeling soft and smooth.
plant-based triple action complex
paraben and mineral oil free
no artificial colors
no animal derived ingredients
dermatologically tested
Herbacin Wellness Bath Lavender with the wonderful, mildly aromatic fragrance of nourishing essential lavender oil offers the beneficial relaxation for skin and mind that we yearn for when we feel restless and in stressful situations.
mildly spicy formula
for all skin types
de-stressing and relaxing effect
with valuable essential oils
according to the findings of aromatherapy