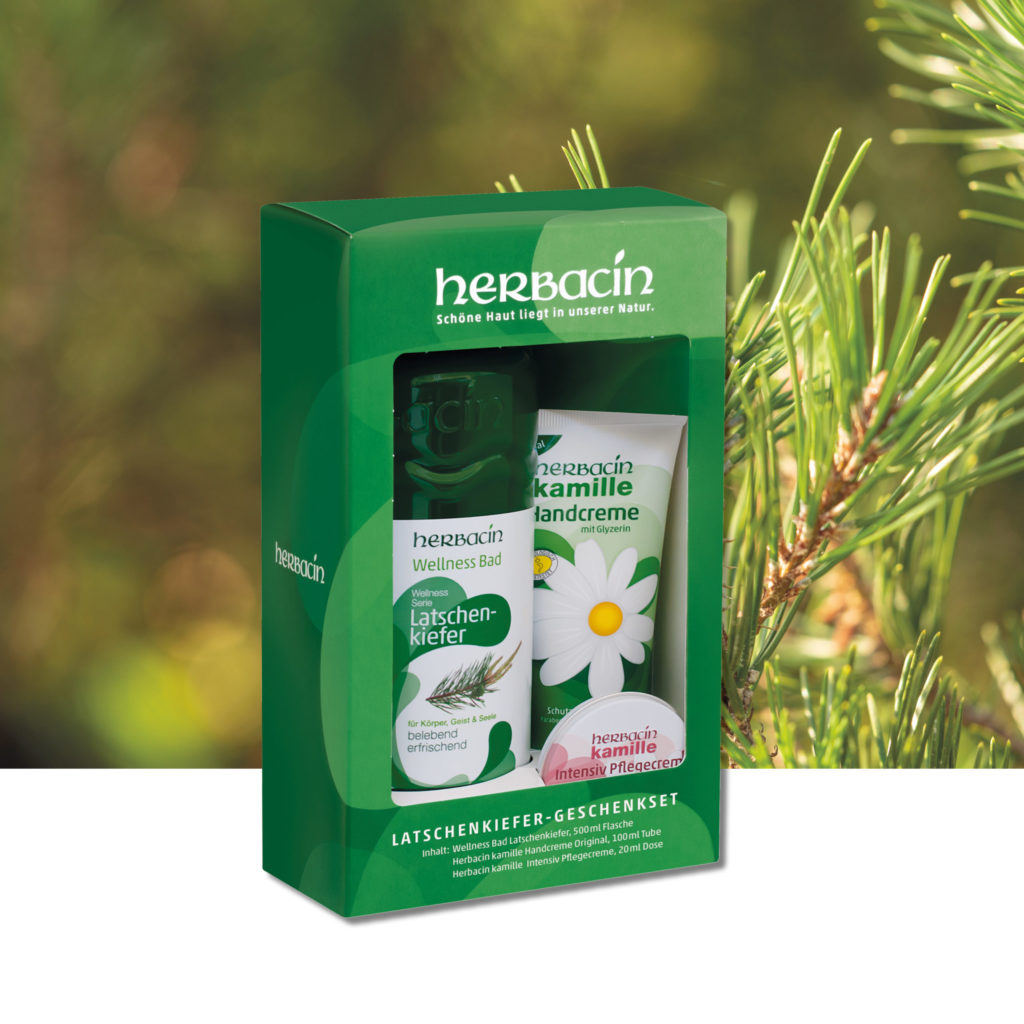 Herbacin Spruce Gift Set
The Herbacin Spruce Gift-Set includes:
All time favorite #1: A survey has revealed that spruce (mountain pine) is Germany's most popular bath fragrance. The essential oils of the mountain pine are said to have a soothing effect both on circulatory problems and chills during colds. The beneficial and revitalizing fragrance is absorbed via the skin and respiratory tract together, and is a factor in overall recovery.
for all skin types
relieves body aches and cold sensations
refreshes and invigorates
with valuable conifer oils
according to the findings of aromatherapy
All time favorite #2: Our hand cream classic, Herbacin kamille Hand Cream original with the proven triple action, nourishes and moisturizes hard-working hands and repairs the skin, making it feel noticeably softer and smoother without leaving a greasy film.
nourishing, soothing and protecting
absorbs quickly, without leaving a greasy film
one the most popular hand creams on the market
our SOS tip: overnight treatment in a cotton glove
New favorite: Small things can pack quite a punch, and our Herbacin kamille Intensive Moisture is no exception. Developed specifically for the requirements of particularly stressed areas of skin, this moisturizer offers perfect year-round protection. Why not just try it!