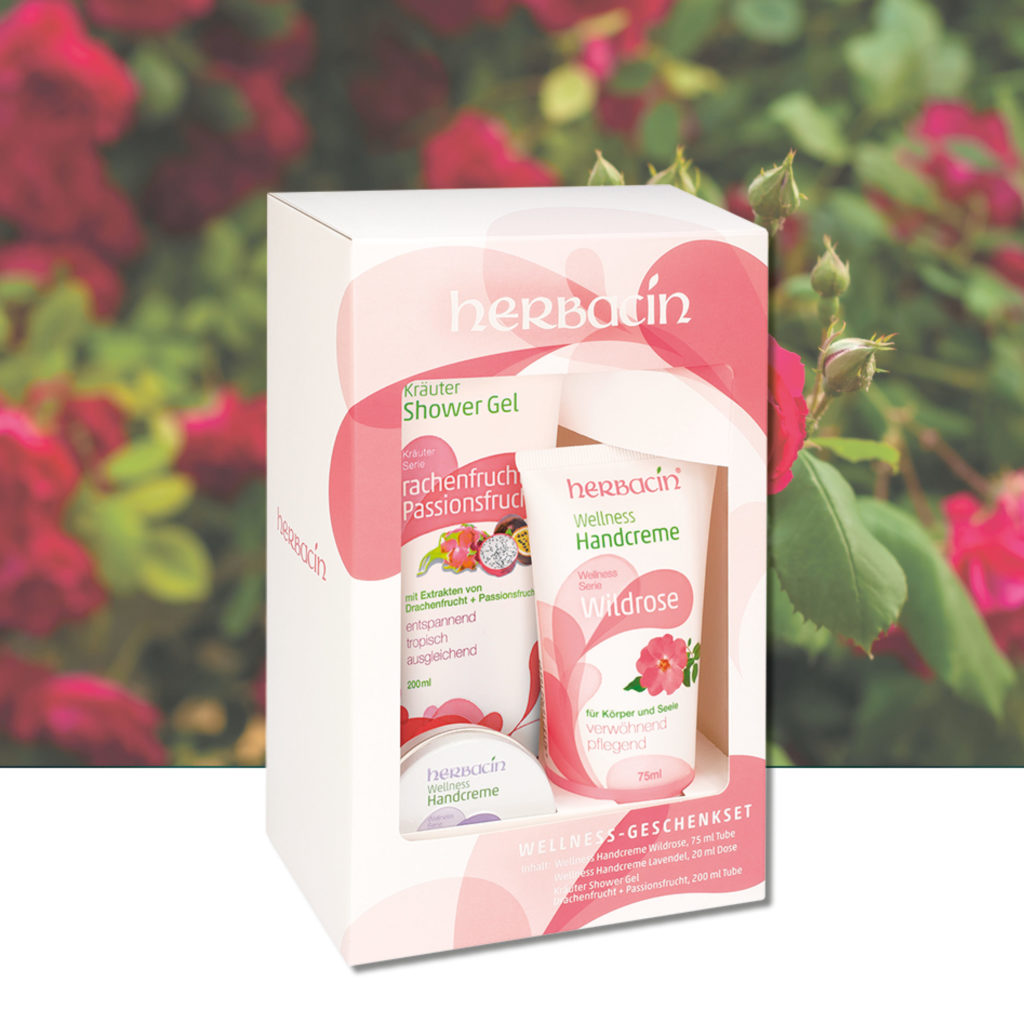 Herbacin Wellness Gift Set
The ideal gift for others or yourself – as a little wellness break from the daily grind.
The Wellness gift set includes:
1 x Wellness Hand Cream Wild Rose 75 ml tube
Herbacin Wellness Hand Cream Wild Rose provides intensive nourishment for highly stressed hands, leaving your skin with long-lasting moisture.
1 x Wellness Hand Cream Lavender 20 ml tin
With its unique scent, this handy pocket-size Herbacin Wellness hand Cream Lavender provides intensive nourishment for rough, dry hands, while simultaneously serving as an anti-stress therapy for both hands and senses.
1 x Kräuter Shower Gel Dragon fruit + Passion fruit
With extracts of aromatic, sun-ripened passion fruit and dragon fruit, Herbacin Herbal Shower Gel guarantees a pleasant shower experience. Its sensually exotic fragrance invigorates the senses, while takeing you to another world.